All programming is maintenance programming, because you are rarely writing original code.
- Dave Thomas
Nowadays, more and more vendors of business applications pick offering the latest fad over offering top-notch support – with devastating consequences. Because these applications are closely connected to the people and machines you work with, a change in either of these requires that the others evolves as well. In other words: support is essential to ensure that you always get the most out of your IT solutions. Minerva differentiates itself from other IT integrators by offering peace of mind. By updating an entire system to get the most out of the latest technological evolutions – we've got you covered, freeing you to focus on your core business.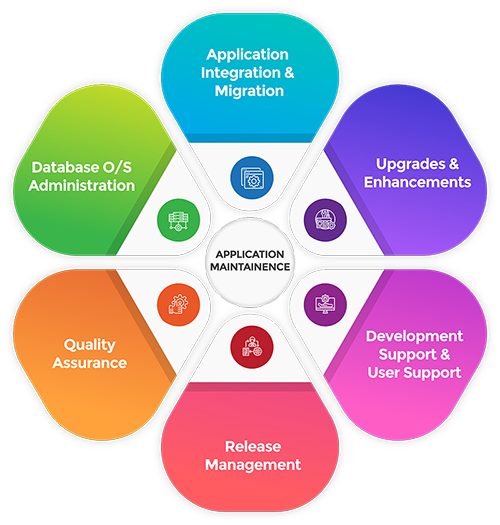 By offering both in-house and remote support or any combination of the two according to your needs, we can boost the cost-efficiency of your maintenance services. Working closely with your team gives us the deep insights we need to bring you impactful results relevant to your business strategy.
We offer end-to-end solutions that focus on creating business value and driving innovation
We have over 25 years of experience in the services
We offer a 'global' approach that combines local expertise with global resources
Testimonials
Check what's our client
Say about us
We like the Employee Self Service which enables each employee to login to their system and use the workflow for most tasks. Overall I would recommend Vista payroll software.

Ms. Surabhi Joshi, Controller – HR
Bacardi India Private Limited
We have been using Minerva's payroll outsourcing services for over 10 years. Their service has been great and we get our reports on time and all compliance is ensured. Excellent work done by Minerva team under the leadership of Mr. Sunil and Mr. Pawan , well done Kudos !!

Mr. Dilip Kohli, Director
Kuehne + Nagel Pvt. Ltd
Minerva has been providing payroll outsourcing services to us for over 15 years. They were able to provide a very practical hybrid model to manage our payroll and HR functions. Their ability to provide the customized and processed reports on time and also respond to queries is impressive. We are happy with their service and would definitely recommend their payroll outsourcing service to other organizations.

Mr. Rizwan Khan, DGM – HR
Panasonic India Pvt. Ltd.
Vista Payroll is very easy, flexible and user-friendly.

Mr. Surender Kumar Banyal, Dy.Manager Accounts
Dr. Willmar Schwabe India Pvt. Ltd.