The Internet of Things (IoT) will change the supply chain. Research IoT before you get left behind.
- SupplyChainToday.com
"Changing dynamics in the global economy make it vital for supply chain organizations to innovate, optimize costs, and improve profitability. Minerva Technology solutions limited, facilitates Segmenting of supply chains, enabling flexibility, and ensuring transparency and liable operations by providing the "inventory management" solution to the client. An organization's supply chain can define its successful growth, and with rising pressure to deliver multiple and often conflicting objectives like increased cost and excellent customer service, organizations often look for new alternatives to manage these complexities.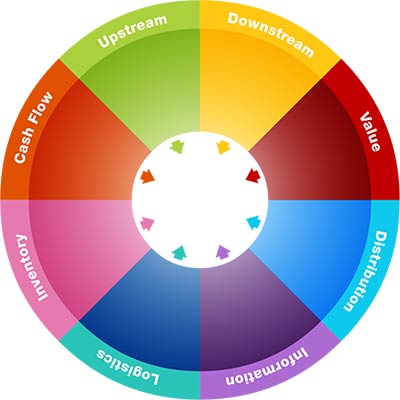 Minerva combines best practices with the latest technology offerings such as cloud for hosted environments and software-as-a-service options to reduce infrastructure and maintenance costs as well as overall cost of ownership. Equipped with rapid deployment solutions that get organizations up and running quickly, Minerva provides complete maintenance and support to the clients.
Testimonials
Check what's our client
Say about us
We like the Employee Self Service which enables each employee to login to their system and use the workflow for most tasks. Overall I would recommend Vista payroll software.

Ms. Surabhi Joshi, Controller – HR
Bacardi India Private Limited
We have been using Minerva's payroll outsourcing services for over 10 years. Their service has been great and we get our reports on time and all compliance is ensured. Excellent work done by Minerva team under the leadership of Mr. Sunil and Mr. Pawan , well done Kudos !!

Mr. Dilip Kohli, Director
Kuehne + Nagel Pvt. Ltd
Minerva has been providing payroll outsourcing services to us for over 15 years. They were able to provide a very practical hybrid model to manage our payroll and HR functions. Their ability to provide the customized and processed reports on time and also respond to queries is impressive. We are happy with their service and would definitely recommend their payroll outsourcing service to other organizations.

Mr. Rizwan Khan, DGM – HR
Panasonic India Pvt. Ltd.
Vista Payroll is very easy, flexible and user-friendly.

Mr. Surender Kumar Banyal, Dy.Manager Accounts
Dr. Willmar Schwabe India Pvt. Ltd.