Tokens should not be listed before the start of the operations on the network, platform, or application. This is where many ICO's seem to have lost their ways, and that's risky.
- William Mougayar
Application Operations is an emerging technology management team that was formed to address a whole new set of performance management issues being driven by virtualization and the Cloud, increasing application diversity, and the agile development of custom applications.

Our team is responsible for the holistic performance and operation of all applications we provide to our customers. Our aim is to manage the response times of the entire application ecology and to closely monitor the performance of end-to-end transactions within the operational environment.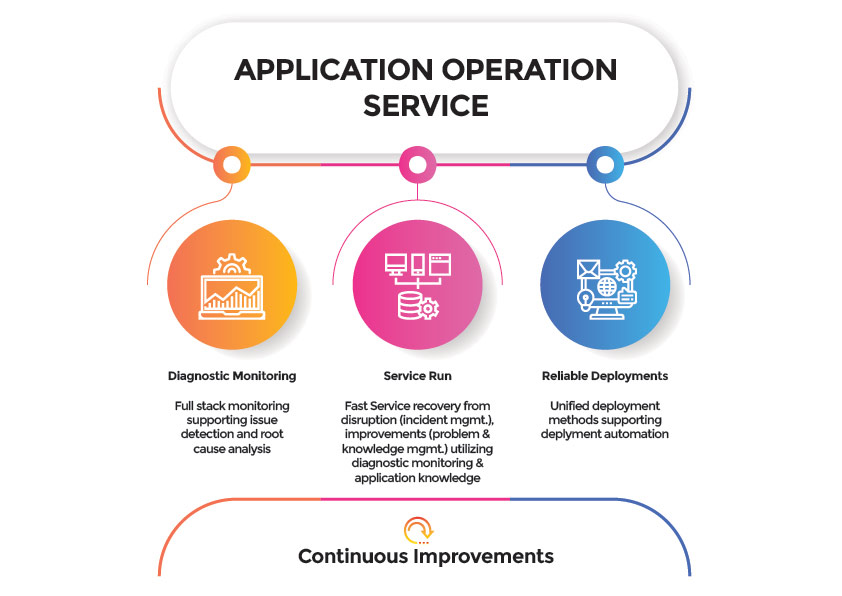 New services, architectures, protocols, interfaces and ways of doing business are constantly emerging. Rapid changes in application performance and operations management are being introduced by virtualization and the Cloud. More complexity also means more IT stakeholders are involved, making coordination and operational efficiency more challenging.

Our team is mostly focused on:
Conducting on-going discovery and monitoring of all application behavior within the operations environment
Measuring all application performance with respect to response times and end-user experience
Responding faster to degradation issues through coordinated interaction with the IT teams directly responsible for the various aspects of the application production environment
Testimonials
Check what's our client
Say about us
We like the Employee Self Service which enables each employee to login to their system and use the workflow for most tasks. Overall I would recommend Vista payroll software.

Ms. Surabhi Joshi, Controller – HR
Bacardi India Private Limited
We have been using Minerva's payroll outsourcing services for over 10 years. Their service has been great and we get our reports on time and all compliance is ensured. Excellent work done by Minerva team under the leadership of Mr. Sunil and Mr. Pawan , well done Kudos !!

Mr. Dilip Kohli, Director
Kuehne + Nagel Pvt. Ltd
Minerva has been providing payroll outsourcing services to us for over 15 years. They were able to provide a very practical hybrid model to manage our payroll and HR functions. Their ability to provide the customized and processed reports on time and also respond to queries is impressive. We are happy with their service and would definitely recommend their payroll outsourcing service to other organizations.

Mr. Rizwan Khan, DGM – HR
Panasonic India Pvt. Ltd.
Vista Payroll is very easy, flexible and user-friendly.

Mr. Surender Kumar Banyal, Dy.Manager Accounts
Dr. Willmar Schwabe India Pvt. Ltd.