Be a yardstick of quality. Some people aren't used to an environment where excellence is expected.
- Steve Jobs
Business assurance is about providing companies with increased confidence in their business environment; meaning that they maintain improved quality and efficiency of their business processes and ensuring a high caliber of assurance that they're in control of their business at all times.

As we all know, quality will generate business value and business value is priceless in ensuring both internal and external customers of systems get the best possible experience from applications used at all times. Failure to provide a working system can result in loss of revenue, brand reputation damage and ultimately loss of customers.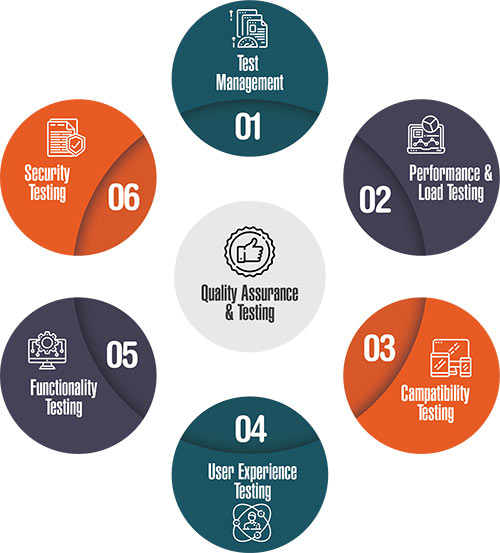 Business assurance testing emphasis is on all the points at which new programs and initiatives interact with existing business processes. This is a rigorous and proactive approach which puts business success first, and technology second. Testing beyond the conventional.

To provide an end-to-end solution and to help companies meet today's demanding product delivery challenges there is a need to address quality. Poor testing, as you know, will drive up the costs and defects will flow freely through the testing phases and eventually into live, this creates customer uncertainty, impacts employee efficiency and can result in lost revenue.
Testimonials
Check what's our client
Say about us
We like the Employee Self Service which enables each employee to login to their system and use the workflow for most tasks. Overall I would recommend Vista payroll software.

Ms. Surabhi Joshi, Controller – HR
Bacardi India Private Limited
We have been using Minerva's payroll outsourcing services for over 10 years. Their service has been great and we get our reports on time and all compliance is ensured. Excellent work done by Minerva team under the leadership of Mr. Sunil and Mr. Pawan , well done Kudos !!

Mr. Dilip Kohli, Director
Kuehne + Nagel Pvt. Ltd
Minerva has been providing payroll outsourcing services to us for over 15 years. They were able to provide a very practical hybrid model to manage our payroll and HR functions. Their ability to provide the customized and processed reports on time and also respond to queries is impressive. We are happy with their service and would definitely recommend their payroll outsourcing service to other organizations.

Mr. Rizwan Khan, DGM – HR
Panasonic India Pvt. Ltd.
Vista Payroll is very easy, flexible and user-friendly.

Mr. Surender Kumar Banyal, Dy.Manager Accounts
Dr. Willmar Schwabe India Pvt. Ltd.