Accounting does not make corporate earnings or balance sheets more volatile. Accounting just increases the transparency of volatility in earnings.
- Diane Garnicks
Bookkeeping, Accounting, payroll Processing, Accounts Payable, Accounts Receivables and Tax Preparation, etc. are some of the most important finance and accounting services handled by each and every business on a day-to-day basis. Though crucial, these tasks are mundane and consume ample time and professional expertise of bookkeepers and accountants, which at times may take away your focus from core business offerings. Minerva helps you take care of your accounting woes by providing streamlined and accurate Finance and accounting solutions like FXplus, FXnetstore, MoneyLINK and Vista HR& Payroll.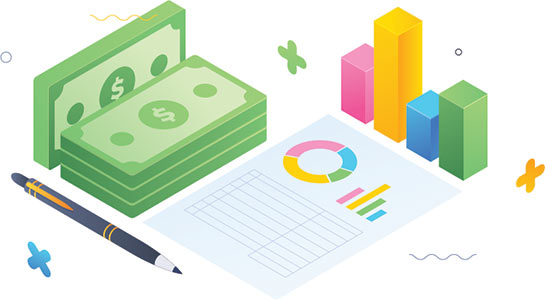 Minerva Technology services limited provides the full spectrum of finance accounting services that help to streamline, organize, and integrate financial data that is crucial to the smooth and efficient running of a business. We help businesses maintain the right balance in business transactions, maintain compliance, and optimize funds.

Our end-to-end finance accounting services provide all the information you need to run a successful business. The software we provide are easy to use and maintain, and allows the user to generate various kinds of accounting reports for better understanding, explanation, and other business purposes.
Testimonials
Check what's our client
Say about us
We like the Employee Self Service which enables each employee to login to their system and use the workflow for most tasks. Overall I would recommend Vista payroll software.

Ms. Surabhi Joshi, Controller – HR
Bacardi India Private Limited
We have been using Minerva's payroll outsourcing services for over 10 years. Their service has been great and we get our reports on time and all compliance is ensured. Excellent work done by Minerva team under the leadership of Mr. Sunil and Mr. Pawan , well done Kudos !!

Mr. Dilip Kohli, Director
Kuehne + Nagel Pvt. Ltd
Minerva has been providing payroll outsourcing services to us for over 15 years. They were able to provide a very practical hybrid model to manage our payroll and HR functions. Their ability to provide the customized and processed reports on time and also respond to queries is impressive. We are happy with their service and would definitely recommend their payroll outsourcing service to other organizations.

Mr. Rizwan Khan, DGM – HR
Panasonic India Pvt. Ltd.
Vista Payroll is very easy, flexible and user-friendly.

Mr. Surender Kumar Banyal, Dy.Manager Accounts
Dr. Willmar Schwabe India Pvt. Ltd.