A workplace that encourages self-awareness is an environment where the most productive, curious, and innovative people thrive.
- Neil Blumenthal
Our solutions in workplace technologies aim at enhancing user satisfaction, freedom& productivity while optimizing the ROI in workplace technologies, end users can consequently look forward to increase automation and collaboration by adopting workplace technology services.
Our managed IT workplace services ensure right-sized infrastructure and support. This improves the monitoring of the next generation workplace environment and reduces incident and problem tickets.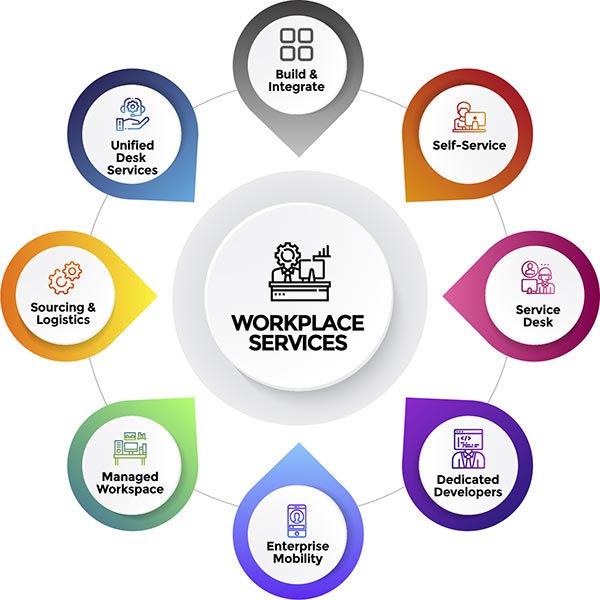 Minerva has always been a trusted source for providing support to the requirements of the end user. From service desk to asset disposal, redeployment and remarketing, we provide the tools you need to keep your endpoints up and running flawlessly. Together, we'll gain a better understanding of the challenges you face and apply our robust capabilities to help your business run smarter.
Testimonials
Check what's our client
Say about us
We like the Employee Self Service which enables each employee to login to their system and use the workflow for most tasks. Overall I would recommend Vista payroll software.

Ms. Surabhi Joshi, Controller – HR
Bacardi India Private Limited
We have been using Minerva's payroll outsourcing services for over 10 years. Their service has been great and we get our reports on time and all compliance is ensured. Excellent work done by Minerva team under the leadership of Mr. Sunil and Mr. Pawan , well done Kudos !!

Mr. Dilip Kohli, Director
Kuehne + Nagel Pvt. Ltd
Minerva has been providing payroll outsourcing services to us for over 15 years. They were able to provide a very practical hybrid model to manage our payroll and HR functions. Their ability to provide the customized and processed reports on time and also respond to queries is impressive. We are happy with their service and would definitely recommend their payroll outsourcing service to other organizations.

Mr. Rizwan Khan, DGM – HR
Panasonic India Pvt. Ltd.
Vista Payroll is very easy, flexible and user-friendly.

Mr. Surender Kumar Banyal, Dy.Manager Accounts
Dr. Willmar Schwabe India Pvt. Ltd.