Our solutions in workplace technologies aim at enhancing user satisfaction, freedom& productivity while optimizing the ROI in workplace technologies, end users can consequently look forward to increase automation and collaboration by adopting workplace technology services.
Our managed IT workplace services ensure right-sized infrastructure and support. This improves the monitoring of the next generation workplace environment and reduces incident and problem tickets.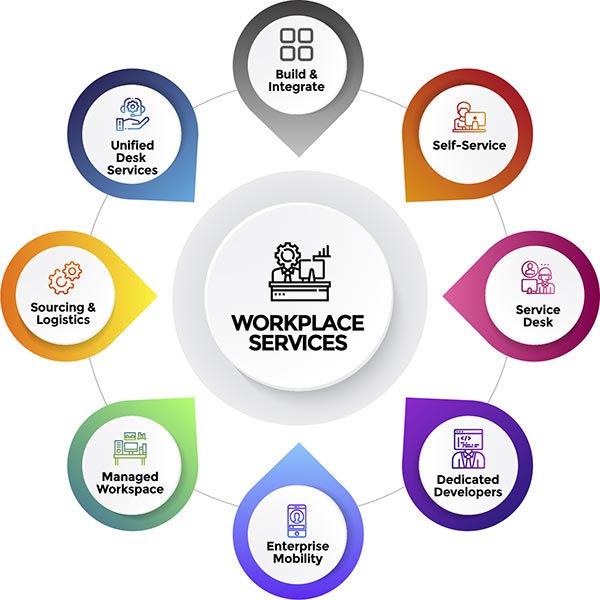 Minerva has always been a trusted source for providing support to the requirements of the end user. From service desk to asset disposal, redeployment and remarketing, we provide the tools you need to keep your endpoints up and running flawlessly. Together, we'll gain a better understanding of the challenges you face and apply our robust capabilities to help your business run smarter.